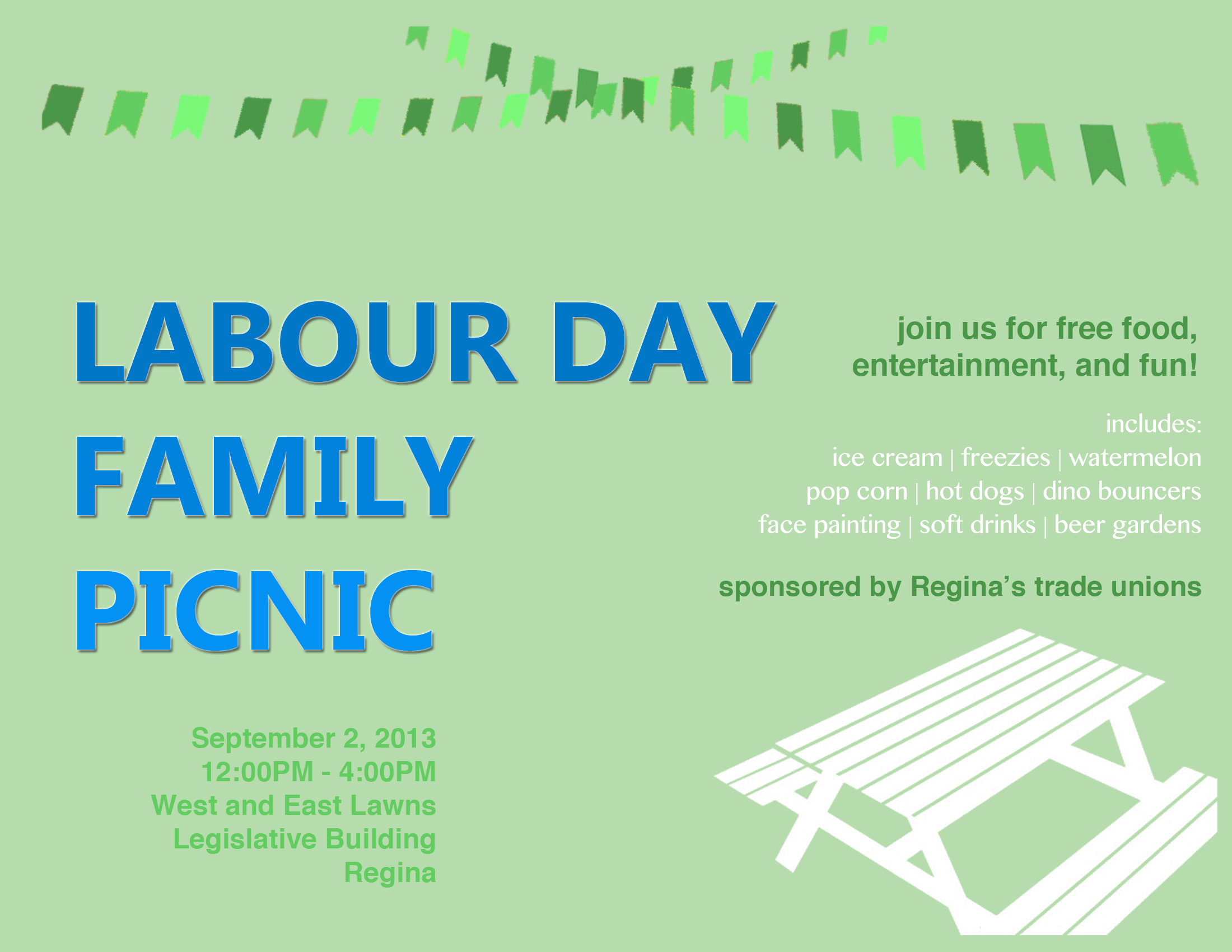 Held annually on the lawn in front of the Saskatchewan Legislature, this family orientated gathering is sponsored by Saskatchewan's Building Trades.
If you drop by today between noon and 4 p.m. you'll be treated to all sorts of free entertainment and refreshments with plenty of activities including the ever popular dino bouncers and face painting to keep the kids busy.
As far as weather goes, it's shaping up to be a decent day. So I'm sure a fun time will be had by all.